Spray Foam Insulation in Connecticut, Westchester County, NY and Rhode Island
Spray Foam Insulation in Connecticut, Westchester County, NY and Rhode Island
Spray Foam Shrinkage Solutions in Westchester, NY, & RI
Every gap, leak, and crack in a house allows air to flow in and out. Adequate insulation must be installed for efficient energy performance. Spray foam insulation is an advanced material, but spray foam shrinkage can occur and hamper efficiency.
Improper installation or colder weather can result spray foam shrinkage of insulation. Superior Spray Foam Insulation has your home's spray foam shrinkage solutions, with a free inspection and recommendations on how to proceed. Our Foam-LOK™ brand Spray Foam System by Lapolla, holds up to shrinkage better than other non-branded spray foams.
We are your local trusted insulation expert in Connecticut, Westchester Co., NY, Rhode Island and parts of MA. For a spray foam shrinkage consultation, or for any insulation-related inspection, call us at 203-442-9171 or contact us online.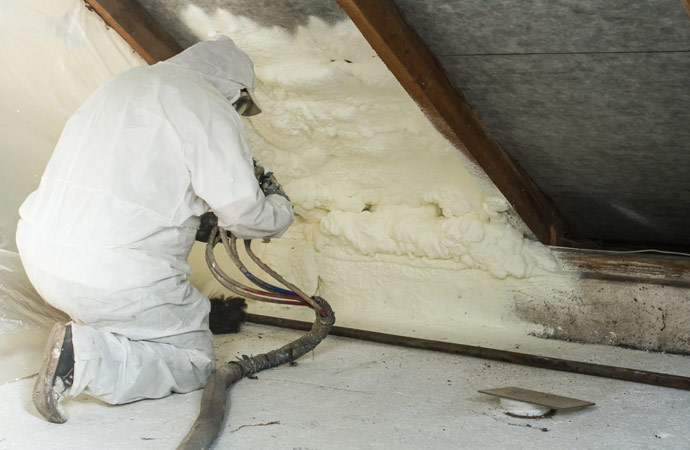 Why Superior for Foam Shrinkage?
Reasons your insulation is suffering from spray foam shrinkage, and you need Superior Spray Foam Insulation, include:
Inferior previous spray foam product
Foam insulation was sprayed/installed at wrong surface or exterior temperature
Foam temperature was measured incorrectly at the nozzle
Temperature of truck's foam not optimum
Improper equipment for foam installation
Improper chemical component mixture
Superior Spray Foam Insulation Services
Our spray foam insulation services include:
Trust Superior For Spray Foam Shrinkage Solutions in Connecticut & NY
Maximize comfort during hot or cold months, cover up airflow gaps and spaces, or keep out moisture and musty smells. Get insulation options and the best home insulation advice from our Superior Spray Foam Insulation experts. Call 203-442-9171 or contact us online, and ask about free estimates and on-site inspections. Make your attic, basement or other spaces work for you all year long with spray foam shrinkage solutions. For comfort and savings, get Superior.