Spray Foam Insulation in Connecticut, Westchester County, NY and Rhode Island
Spray Foam Insulation in Connecticut, Westchester County, NY and Rhode Island
James Hardie Siding in CT, RI, NY and MA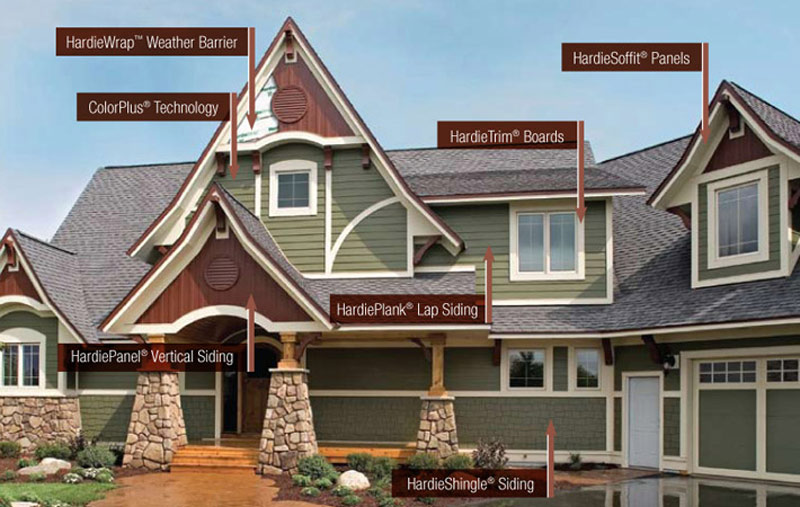 James Hardie protects the entire exterior of your home with siding, soffit and trim engineered for your local climate. With a ColorPlus® Technology paint finish and peace-of-mind warranty support, you can see why over four million homeowners already trust James Hardie siding on their biggest investment.
HardiePlank® Lap Siding
HardiePlank® Lap Siding is the most popular brand of siding in America and can be found on over 4 million homes. With its strength, beauty and durability, HardiePlank® siding enhances and protects homes in all kinds of climates.
HardieShingle® Siding
HardieShingle® siding has the same warm, authentic look as cedar shingles, yet it resists rotting, cracking and splitting. It's beautiful as a primary siding or as a complement to other styles of James Hardie® siding. Our shingle siding panels come in a variety of decorative edges and expedite installation in larger areas.
HardiePanel® Vertical Siding
For applications that call for vertical siding, HardiePanel® vertical siding is equal to our lap siding in value and long-lasting performance. Because of its structural strength, HardiePanel siding may be used as a shear panel. When combined with HardieTrim® planks, it can also help you achieve a board-and-batten look.
HardieTrim® Boards
Our fiber cement trim and fascia add the finishing touch to a beautiful, lasting James Hardie home. They provide unmatched durability in corners, columns, windows, rakes and friezes. more
HardieSoffit® Panels
James Hardie pre-cut soffit panels eliminate the need for the separate box or strip vents and minimize the need for cutting. HardieSoffit® panels are available vented or non-vented, in a range of pre-cut sizes.
Colorplus® Technology
Take advantage of the ColorPlus® Technology to get the look you want, without the maintenance. Find out which James Hardie® Siding products with ColorPlus® finish are available in your area. more
HardieWrap™ weather barrier
The HardieWrap™ weather barrier is an innovative, higher performing weather barrier made by James Hardie, maker of America's #1 brand of siding. HardieWrap weather barrier provides a balance of water resistance and water vapor permeability, reducing water intrusion from the outside while releasing water vapor from inside the home to dry out the wall cavity.