Spray Foam Insulation in Connecticut, Westchester County, NY and Rhode Island
Spray Foam Insulation in Connecticut, Westchester County, NY and Rhode Island
Health Hazard for Having Wet Basement: Fix it with Us in Connecticut
Wet basements can cause several problems, from foundation deterioration to widespread mold damage. However, did you realize that moist basements pose several health risks?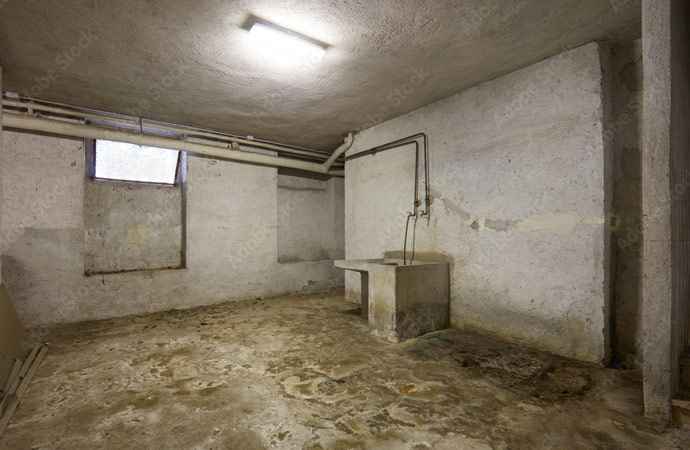 Mold, mildew, and other potentially dangerous spores thrive in wet basements — some of which are invisible to the naked eye. Mold, mildew, and other moist basement wastes can cause a variety of serious health concerns, including respiratory infections, asthma, and allergic reactions. Symptoms associated with allergic, asthmatic, and respiratory conditions may include trouble breathing, headache, weariness, watery eyes, and congestion. Individuals with compromised immune systems, small children, the elderly, and those with pre-existing respiratory disorders are often more susceptible to mold and mildew.
If you suspect that your basement may be plagued by mold or mildew – typically marked by a musty odor or visible mold – don't take any chances or put your family's health in jeopardy. Contact Superior Spray Foam Insulation, an award-winning licensed and insured company, We have been solving wet basement problems for homeowners and business owners throughout Cortlandt Manor, Crompond, Cross River, Croton Falls, Croton On Hudson, Dobbs Ferry, East Hampton, Eastchester, Elmsford, Goldens Bridge, and nearby communities.
Major Health Risks for Having a Wet Basement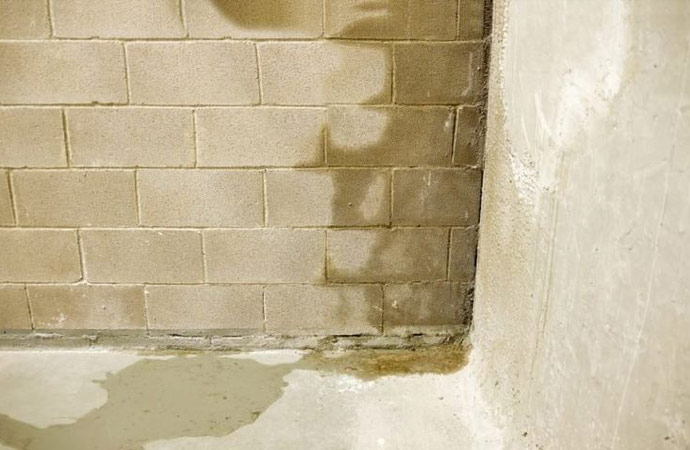 Bacteria: Moisture in a wet basement is a breeding ground for harmful bacteria. Once airborne, the bacteria can cause many different harmful infections, and if they are not cleaned out properly the sickness will keep coming back. These bacteria colonies like to grow on damp, organic matter such as wooden floorboards and walls. And without the proper foundation sealing, these airborne bugs can easily spread throughout the house.
Mold: Mold is the most common health hazard that comes with working and living in moist environments. Simply speaking, mold is a fungus and comes in a rainbow of colors, including black, brown, yellow, pink, or green. It can be fuzzy and grows rapidly on basically anything indoors, from carpeting to drywall. Mold releases tiny spores of fungus within the air, and when ingested these spores can harm your airways. Those who spend time in mold-infested environments can suffer from headaches, respiratory illnesses, asthma, and eye infections.
Dust Mites: Dust mites are a surprising side effect to damp basements. They thrive in warm environments, and these little guys feel right at home surrounded by water. So if you are experiencing a stuffy nose, itchy eyes, and sneezing, you may have an invasion of dust mites in your basement. To banish these bugs, experts recommend keeping the humidity of your home at less than 50% and investing in air conditioning for exceptionally warm days.
A Variety of Other Pests: The last thing you want are creepy-crawlies in your basement. A wet basement can attract mice, cockroaches, spiders, snakes, and ants that probably wouldn't be very good house guests.
Contact Us for Restoring Your Wet Basement
As you can see moisture in your basement can lead to many serious issues if not addressed. Our waterproof experts can come in and inspect your basement for leaks and other issues that might be at the root of your wet basement. They can then offer waterproofing solutions to help alleviate your issues and keep your family safe from bacteria, mold, and pests.
Superior Spray Foam Insulation has developed a reputation for being the absolute best in waterproofing. We also provide services for roofing, siding, windows replacement, and many more! If you are interested in waterproofing for your basement please call at 203-442-9171 or contact us online.