Spray Foam Insulation in Connecticut, Westchester County, NY and Rhode Island
Spray Foam Insulation in Connecticut, Westchester County, NY and Rhode Island
Roofing Installation & Repair in CT and Westchester County, NY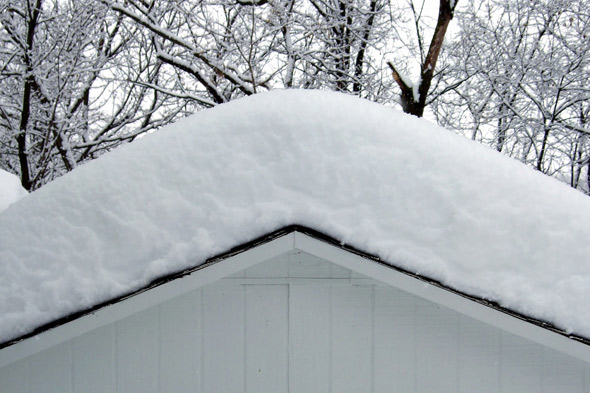 Avoid roof collapse from heavy snow. Contact us to clear snow off of your roof today!
Superior Spray Foam Insulation is a licensed and certified roofing contractor servicing Connecticut, Rhode Island, Massachusetts, Northern New Jersey, New York City, Long Island and most of Eastern New York State. Contact us for a FREE estimate. We offer the following roofing systems in Westchester County NY and throughout our service area:
What most homeowners desire is a residential roof that is reasonably priced and long-lasting. Most residential roofs are replaced or repaired every 10 years. By carefully choosing your roofing material, you can reduce the cost of replacement well into the future. You can also realize environmental benefits from your roofing choices. For example, if you select a light-colored surface or a material that doesn't absorb heat, you significantly reduce your home's cooling needs. When your attic stays cooler, your cooling bills are lower. Superior Spray Foam Insulation offers a wide variety of roofing options as well as spray foam insulation, siding installation, and replacement windows.
Asphalt Shingles
Standard three-tab asphalt shingles, also called composition shingles, are one of the most common roofing materials in the United States. They are backed by excellent guarantees. At a minimum, they are guaranteed to last for 20 to 30 years, making asphalt shingles an excellent value for your home.
Wooden Shingles and Shakes
Wooden shingles and shakes can also be very attractive roofing materials. Over time, this residential roofing material weathers out to a soft silver color that can make the house look like it is part of the landscape. Manufacturers' wood shingles use a variety of different wood species to make their products.
Tile and Slate
Other popular types of roofing materials are tile and slate. These long-lasting options have existed for decades. Both are quite heavy and require a reinforced support system for your roof to carry their weight. They can be difficult to install and they can be expensive, too.