Spray Foam Insulation in Connecticut, Westchester County, NY and Rhode Island
Spray Foam Insulation in Connecticut, Westchester County, NY and Rhode Island
Foam Basement Insulation in Connecticut & Westchester, NY
Wet, musty basements aren't always ideal for storage or as a living space. Damp conditions can breed mold, mildew and all-around unpleasant conditions. Foam basement insulation can make that space more usable or livable.
Spray foam basement insulation can improve or upgrade your basement space. Superior Spray Foam Insulation provides the best foam basement insulation solutions in Connecticut, New York, Rhode Island or parts of Massachusetts. We offer the Foam-LOK™ spray foam system by Lapolla to cover drafts, gaps and spaces for maximum basement dryness and minimum airflow.
Superior Spray Foam Insulation is licensed and insured to meet industry standards with our services and products. We are also FEMA-approved, so count on us during a natural disaster or other crisis. Call us today at 203-442-9171 to learn more about our foam basement insulation solutions.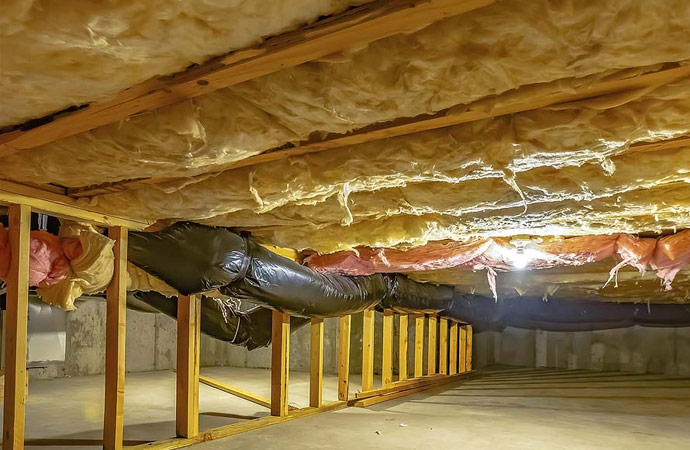 Why Superior Spray Foam Basement Insulation in Westchester, NY, & RI?
Barrier to air and water
Barrier against moisture
Cover drafts, gaps, spaces, vacuums
Heat resistance
Environmentally friendly
Energy savings
Improved structural stability
Increased resale value
Seasonal (hot/cold) benefits
Trust Superior For Best Foam Basement Insulation in Connecticut & NY
Maximize comfort during hot or cold months, or keep out moisture and musty smells. Get insulation options and the best home insulation advice from our Superior Spray Foam Insulation experts. Call 203-442-9171 or contact us online, and ask about free estimates and on-site inspections. Make your attic work for you all year long with foam basement insulation. For comfort and savings, get Superior.