Spray Foam Insulation in Connecticut, Westchester County, NY and Rhode Island
Spray Foam Insulation in Connecticut, Westchester County, NY and Rhode Island
Copper Roofing services in CT, NY, RI, and MA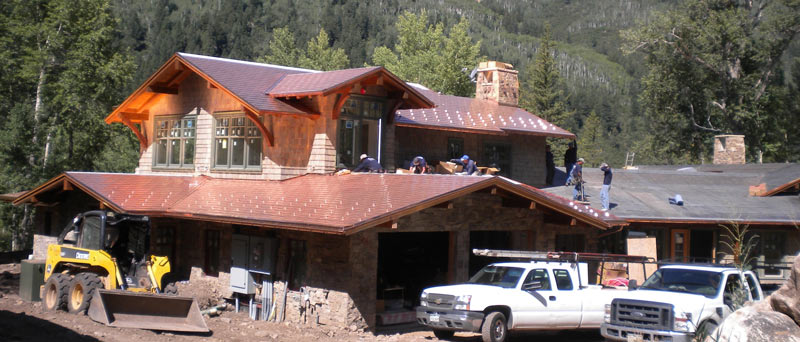 Metal roofing is completely different from shingle or cedar shake roofing. At Superior Spray Foam Insulation LLC, we take pride in our metal roofing skills. Copper roofing does not come in different colors, but can come in different copper panel sizes and different copper seams. This is what gives it a unique look from other types of metal roofing.
Aluminum roofing systems can come in a variety of different colors, unlike copper roofing. One of the advantages to choosing an aluminum roofing system over tin roofing, is that over time tin roofing will need to be painted every ten years or so and with aluminum and copper roofing you won't need coats of paint added. Tin roofing and aluminum roofing will not last as long as a copper roof, because of the rusting and paint issues that tin will have and the caulking and seam issues that aluminum will have years after they are installed and that is when they will need to be replaced. With copper roofing, there is no caulking or rust issues to worry about and all the seams in the panels are soldered together. If a copper roofing system is installed correctly, it can last you a lifetime with very little worry. Although metal roof prices are different from shingle roof prices for the most part metal roofing can outlast a shingle roof.
Superior Spray Foam Insulation LLC will personally explain each type of metal roofing system to you and advise which type of system will work best for your home, whether it is aluminum, tin or copper roofing. Superior Spray Foam Insulation LLC has over 20 years of installing metal roofing systems and will install a beautiful, new metal roof that will last for years to come.