Spray Foam Insulation in Connecticut, Westchester County, NY and Rhode Island
Spray Foam Insulation in Connecticut, Westchester County, NY and Rhode Island
Home Energy Audit Service in CT, RI & MA
A home energy analysis, also known as a home energy audit, gives homeowners detailed information on how much money is lost on electricity bills when heating and cooling a house. The goal is to find air leaks so that the property can be made more airtight and energy-efficient. Customers in Bedford, Bronxville, Crompond, Dobbs Ferry, and other areas served by Superior Spray Foam Insulation receive high-quality energy audits as we have a highly skilled and trained team.
A home energy audit enables us to identify and implement the most cost-effective and energy-efficient solutions for increasing your home's energy efficiency while decreasing your total energy use and costs. This can range from as essential as fixing or upgrading your door and window seals to insulating your attic or basement. Still, we won't know what options are available until the energy audit is completed.
Get a free estimate by calling 203-442-9171 today or contacting us online. We also offer basement insulation, attic insulation, and siding, windows, among other services. When it comes to increasing your house's energy efficiency, the best place to start is with a home energy audit from the experts at Superior Spray Foam Insulation company.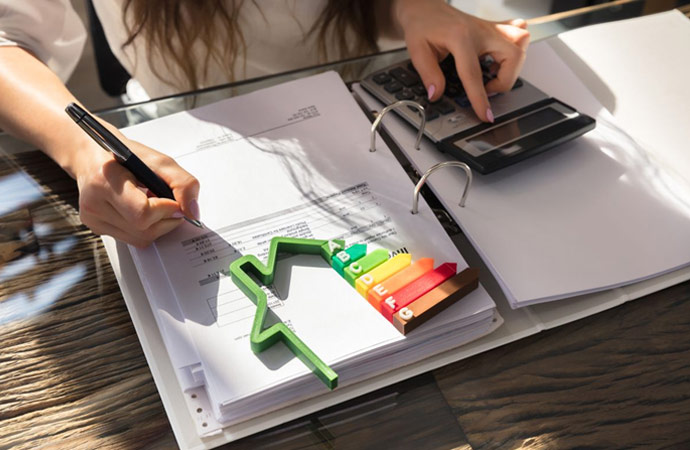 Benefits of a Home Energy Audit
Before implementing energy-saving home renovations or installing a renewable energy system in your house, a home energy audit is necessary. There are numerous benefits of a home energy audit. Here are a few of them you may look forward to getting-
Assessment of the house's size and current characteristicsInspection of doors, windows, HVAC system, ductwork, and insulation, as well as a room-by-room examination of the complete home for energy efficiency.
A home energy audit can assist you in gaining a better understanding of your house's energy usage.
Examining utility expenditures in relation to similar residences in the area.
To assess the airtightness of your home, use blower door tests.
An infrared camera is used for thermographic assessment of your property to find air leaks and anomalies in its thermal condition.
Trust Us for CT & MA Residence's Energy Audit to Improve Power Consumption
Rely on us for an energy audit to lower your utility bill as we have a dedicated team to help you assess the problem. Our company is BBB accredited, and FEMA approved. Contact us now by calling us at 203-442-9171 to know more about us. We also provide an on-site inspection service.