Spray Foam Insulation in Connecticut, Westchester County, NY and Rhode Island
Spray Foam Insulation in Connecticut, Westchester County, NY and Rhode Island
Spray Foam Insulation & Roofing Installation in Katonah
For customers who desire an energy-efficient, comfortable home or commercial building, Superior Spray Foam Insulation has the ideal products and services for homeowners and business owners in Katonah. In addition to installing closed-cell or open-cell spray foam insulation, we also provide roofing installation and roofing repairs for customers in Connecticut, Rhode Island and Westchester County, NY.

An insulation system is the equivalent of an investment in your property. It pays you back by saving money over the long haul. That is why we install the top-end Foam-LOK™ spray foam system by Lapolla. It is cost-effective and an ideal fit for the climate in Rhode Island, the Hamptons, Eastern Long Island, Westchester County, Central Upstate New York, Connecticut, and throughout our service area.

The same "pay yourself back" investment premise applies to home-improvement projects. Our most popular services that will update and enhance the value of your home or office include: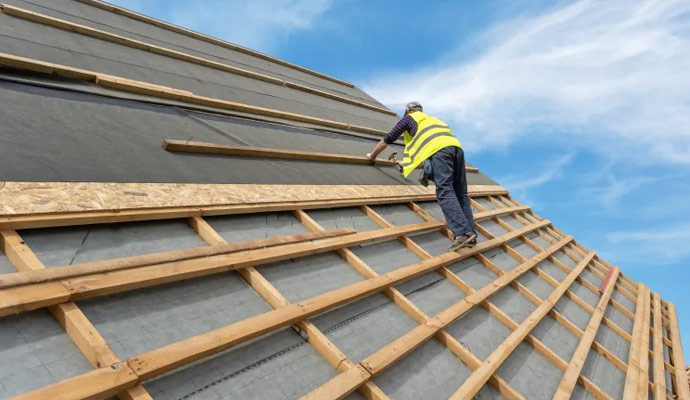 Superior's Roofing Installation Options in Katonah
As a licensed and certified roofing contractor, Superior Spray Foam Insulation installs only the best available roofs for our residential and commercial customers. The list of roofing options we provide in Katonah includes:
GAF Roofing
Owens Corning Roofing
CertainTeed Roofing
Metal or Copper Roofing
Spray Foam Roofing
Contact Superior Spray Foam Insulation for Roofing, Siding, Windows & Insulation in Katonah
Superior Spray Foam Insulation is the company to contact for roofing repairs, roofing installation, siding repair, siding installation, replacement windows, spray foam insulation and more! When you are ready to upgrade or remodel your home or office in Katonah, contact us online or give us a call at 203-442-9171. We will make your home or office cozy, comfortable and energy-efficient.