Spray Foam Insulation in Connecticut, Westchester County, NY and Rhode Island
Spray Foam Insulation in Connecticut, Westchester County, NY and Rhode Island
Remodeling & Renovation Services in Hartsdale, NY
Home improvement projects more than just improve the beauty of your interior and exterior. It's an excellent approach to improve your living environment and home value. For maximum aesthetics, comfort, long-term affordability, energy savings and structural quality, your home improvement or renovation in Hartsdale, NY, should be performed by a reputable, professional service provider.
Let Superior Spray Foam Insulation provide you comfort and value for your home or business. Superior serves residents and business owners in Hartsdale, as well as Abington, MA, Amawalk, Ardsley, Ardsley On Hudson, Armonk, Baldwin Place, Bedford, Bedford Hills, Bronxville, Buchanan, Chappaqua, Connecticut, Cortlandt Manor, Crompond, Cross River, Croton Falls, Croton On Hudson, Dobbs Ferry, and more.
Exceptional Renovations By Superior in Hartsdale, NY
Renovating your home is a significant financial undertaking. Superior Spray Foam Insulation will help make your home comfortable, beautiful, and energy-efficient. Along with spray foam insulation, we offer these services in Hartsdale, NY: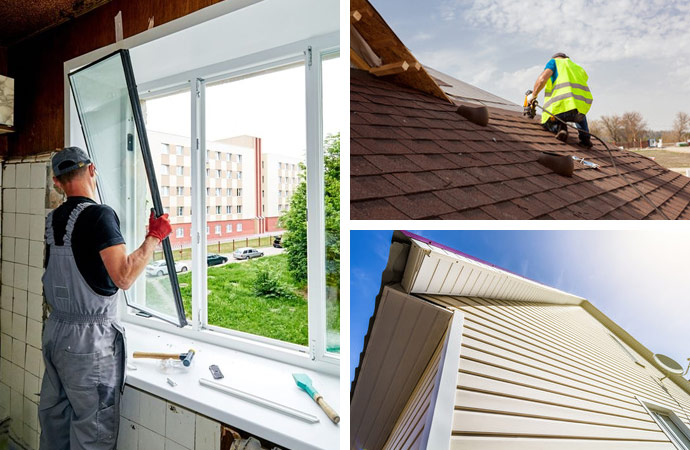 Roof installation & repair: Maintaining frequent repairs is vital for maintenance purposes, but you may eventually need to replace your roof. A fractured ceiling that has begun to leak indicates that your roof needs replacement, especially if it has been more than a decade or two since your last roof installation.
Siding installation: An easy way to improve the appearance of your home while also strengthening the structure. It is a relatively inexpensive method of improving your home's insulation.
Windows replacement: These brighten and maintain the appearance of your home. Aging windows can degrade your home's comfort level and beauty. Superior Spray Foam Insulation can assist you in selecting windows ideal for your preferences and budget, as well as installation.
Spray foam insulation: Among the most effective ways to increase energy efficiency. Reduces heat transfer and increase comfort. Our Lapolla Foam-LOK spray foam insulation is affordable economical and compatible with our NY/CT/RI environment.
Superior Spray Foam Insulation licensed and certified professionals are trained to operate the most advanced equipment and tools, as well as adhere to all applicable safety regulations. Our expertise ensures best results and your customer satisfaction.
Trust Superior For Home Improvement in Hartsdale, NY
Superior Spray Foam Insulation believes home remodeling should have benefits for many years to come. Rely on us for spray foam insulation or roof repairs in Hartsdale. We also provide services for roofing, siding, replacement windows, and many more. To learn more about our insulation and many other services, contact us online or call us at 203-442-9171.